Dr. Sue Morter comes to us from the Morter Institute for BioEnergetics where they are bridging science and spirituality in the quantum field and human possibility all at the same time. She has worked clinically with patients for 30 years as well as teaching courses all over the world. Dr. Morter is the April Masterclass teacher in Wisdom From North Membership and she's teaching a class called "Create Healing and Vitality with the Energy Codes".
Her masterclass is about learning to live from the essential soulful self rather than the protective ego personality. She explains how, when we are born, we disperse our breath, mind, body and energy in different directions and how it is one of our missions here on earth to gather ourselves back together again. Limiting beliefs holds us back, but all beliefs are limiting in some fashion, she explains. She's here to teach us to transcend the world of beliefs altogether.
In this masterclass she teaches people how to gather their energy back and channel it into the channel of energy we're all meant to be. This way you will be able to better self heal, rejuvenate yourself, tap into your creativity and much more. You will learn how to build your neuro-circuitry to support your great central channel of energy while guided by Dr. Morter. You don't need to have any beforehand knowledge of anatomy or physiology, Dr. Morter will guide you every step of the way.

Join us in Wisdom From North Membership and get immediate access to Dr Sue Morter's masterclass and 40+ other masterclasses with thought leaders I have handpicked for you from my over 400 interviews on YouTube.

If you want a spiritual community of like minded people and want to take your soul growth to the next level, this membership is for you.
Create healing and vitality with The Energy Codes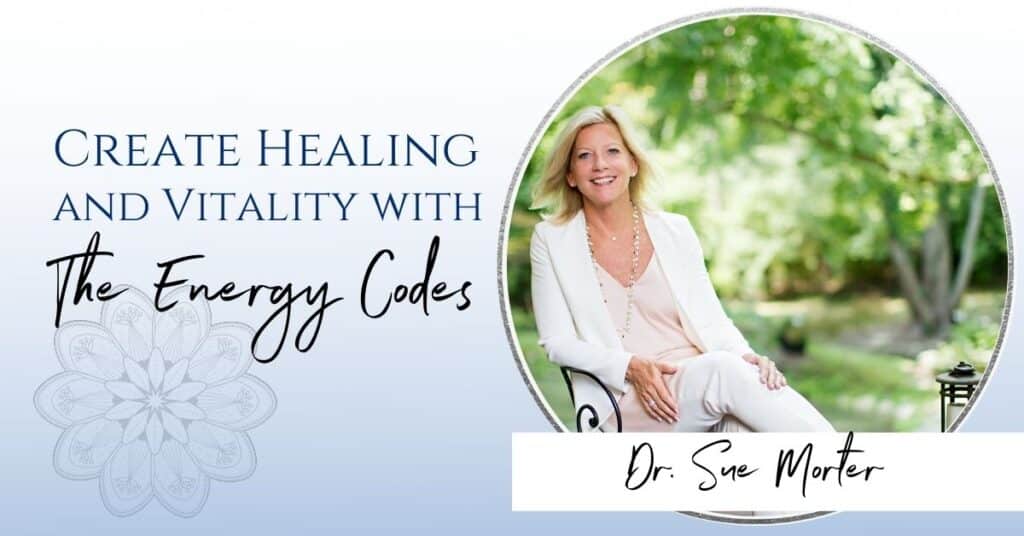 In this class, Dr. Sue Morter shares how we can heal with energy medicine and how to work with the energy codes. Dr. Morter teaches us to masterfully move the energy that we are, through the system we call a body. If you have headaches, back pain or you're experiencing fatigue, if normal wounds do not heal like they should, there's a reason for it. Energy is being blocked in your system. If the energy isn't flowing, healing can't happen. This class is full of easy-to-follow techniques, tips, and exercises that you can use in your everyday life. Dr. Morter has tried out these techniques on herself and has been fine-tuning them for more than ten years. She's had great results using them on her patients in her own clinic and now she wants to share them with you!
This class is now playing in The Membership.
Links & Resources
Dr. Sue Morther's website
Wisdom From North Membership
How to raise our vibration with energy medicine – another interview with Dr. Sue Morter
"Energy Codes – Ignite Your Power" – on Gaia*
Free video event – Energy Codes*
*These are affiliate links.