Interview with flow and fear specialist Anja Vintov on real self-love
The concept of making real self-love and self-care a priority in or lives remains controversial, Anja Vintov says. Especially to those who want to contribute, do good for others, and save the world. They fear being or seeming selfish. However, when we care deeply and deliberately for ourselves, we begin to care for others, the world, friends, family or customers in a more healthy and effective way – in other words everybody wins!
Self-judgement is toxic
'Self-judgement is in fact toxic. That was a hard lesson I learnt early in my life, Anja says. 'I knew I had to change. And what I discovered was that self-love is crucial to our well being. We need to deliver love to ourselves on a daily basis.
It is possible to end the legacy of deprivation, burn-out, overwhelm and stress and transform it into a meaningful life that feels good – even when it's hard at times. But we need to start with the basis- with extreme self-care Anja explains in this video interview.
The Flow of Self -love
– FREE Live video event with Anja
Are you ready to raise the self-love barre? And start to flow in a way you haven't experienced before? March first 2021 you are invited to join a
free video event with Anja!
In this 1,5 hour event you will learn:
1. How to start caring deeply for yourself – Understanding how to make the physical life in your body an act of love and care, not of fear.
2. Why and how the formula of self-love is ingrained in every human being and why it sometimes pisses people off:)
3. Why Self-love is not self-ish – Understanding fear of rejection and how it prevents you from living life and loving yourself deeply.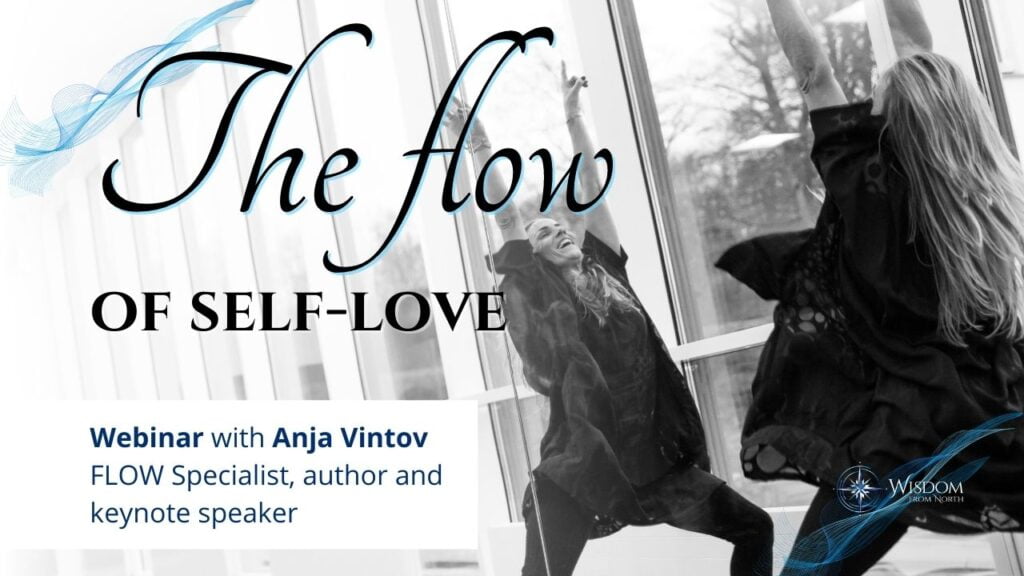 About Anja Vintov
Anja is a FLOW Specialist, author and keynote speaker and teaches her concept Dare To Flow in Denmark and around the world. She is the founder of the FLOW Specialist Education and the owner and CEO of Vibrant Leader Systems, which provide courses and education for modern people seeking to optimize and navigate their personal and professional flow.
Background: 10 years in the corporate world (different leadership roles), former dancer and fitness athlete. 20 years as an entrepreneur.
Anja has studied fear, courage and flow for nearly two decades and has inspired numerous people to enhance their life quality and opportunities in everyday life, both personally and professionally – from young people to executives and entrepreneurs. As a person she is warmhearted and sincere and has a rare ability to spot whatever blocks your natural everyday flow. She provides hands on solutions with a very high rate of success.