Delve into the extraordinary life story of Alysa Rushton, a renowned mindset expert and speaker. Alysa shares her profound journey of overcoming numerous traumas, including being subjected to medical overdoses that led to her untimely death. During her near-death experience, she encountered the expansiveness of God's Consciousness, gaining the ability to be omnipresent and experience multiple parallel universes. Choosing to return to life, Alysa now empowers others to take full responsibility for their lives, break free from limiting programming, tap into their divinity, and live their dreams. Join us as we explore her remarkable transformation and discover the wisdom she imparts.
Listen to the podcast version here.
Alysa Rushton triumphed over her near-death experience
Alysa Rushton, an internationally renowned energy intuitive and sound healer, has triumphed over near-death experiences. She is widely recognized as a leading authority on conscious life creation and embracing one's Divine Self. Alysa's pioneering work for personal and global transformation can be explored through her recorded programs such as "Reality by Divine Design" and "The Miracles & Manifesting Portal," as well as various online summits.
Through her teachings, Alysa has empowered countless light leaders, students, clients, and listeners worldwide to embrace their inherent divinity, activate their extraordinary abilities, forge a profound connection with the divine, and emerge as a new embodiment of themselves. This radiant self is driven by genuine connection, love, and a deep desire for the highest well-being of all beings, including our planet. When she's not immersed in recording meditations or speaking at international events, Alysa can often be found swimming alongside sea turtles near her home on the enchanting Big Island of Hawaii or exploring the majestic mountains of Arizona, her cherished second home.
Get 75 % OFF on Quantum Jumping Virtual Retreat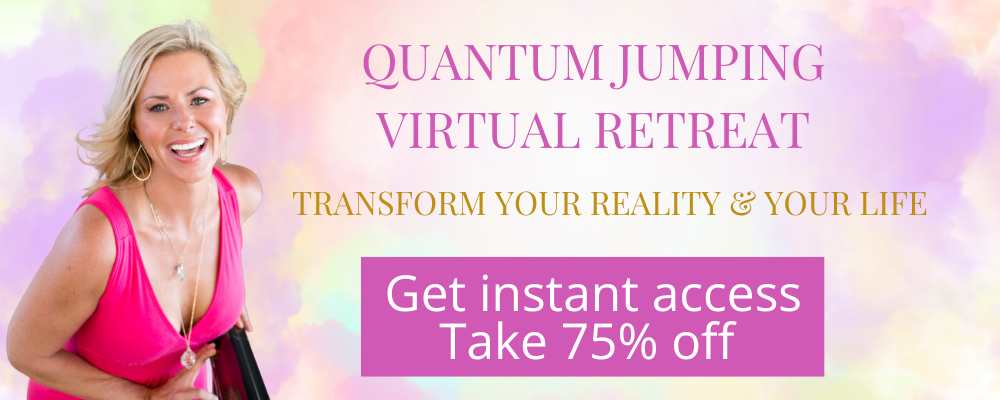 Join Alysa Rushton in her virtual retreat* where she will lead you on an immersive journey of self-exploration & expansion with cosmic teachings, and energetic attunements. 
Quantum jumping isn't about healing, Alysa writes. It's about creating a new identity and a new version of you that doesn't need to be healed.
PS: Use the coupon code NLS to get 75% off this virtual retreat!
Links & Resources
Alysa Rushton's website
Alysa's Quantum Jumping Virtual Retreat*
*This is an affiliate link