According to the Norwegian Spiritual Coach, Speaker & Channel Vibecke Garnaas, we are now moving into a new 7 year cycle, called The Dimension of Unity (4D).
A new cycle
In January 2020 we started a new cycle that shifted the vibration and frequency on the physical plane. New waves of energy, created by Universal force, is now available to everyone that is living within the heart vibration. Vibecke says it's up to you and I, to embrace this shift and use it to serve something greater through our Soul Purpose.
If you anchor yourself within the heart, you will experience the magnitude of this shift giving nourishment to what your heart and soul desires.
In this video Vibecke shares the importance of mastering your soul's purpose in this new time and the key to do so.
Do you want to Master Your Soul's Purpose?
In her full class on Wisdom From North Membership, Vibecke will take you through the seven keys (qualities/lessons) that will help you live from what Vibecke calls a "soul state".
Living from "soul state", means to begin to filter the high vibrations you carry within you as a soul, through you as a human being, so you can begin to manifest your soul's calling and gain more clarity on how you can master your purpose.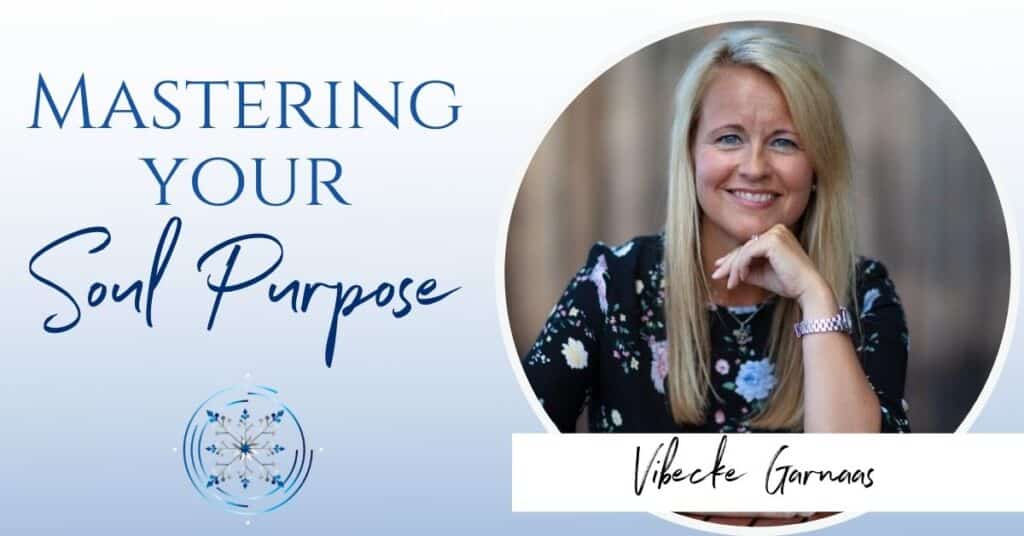 About Vibecke Garnaas
Vibecke has since childhood, had contact with energies from different dimensions. Her spirit guide Zarius, has been a strong influence in awakening her to discover her ability as a channel. Guided by Spirit, she founded the non-profit foundation Soul Energy in Motion in 2017. The soul purpose of the foundation is to assist in the creation of a New Earth. She uses her gift as a channel, to bring forth messages of great importance for humanity and to assist human race to open up to the frequency and vibration of the New Earth.
In 2013, she was guided by spirit to gather a group of people that were to be known as the first Torchbearers. Through channeling sessions, they would receive messages that would awaken them to the power of the universe. As a result, in 2014 the book Awaken to the Power of the Universe was published.
Vibecke is certified as a Master NLP Coach, Master NLP Practitioner, Time Line Therapy Master Practitioner and Master Hypnotherapist. In 2012 she became the first Norwegian certified by the Newton Institute as Life Between Lives Hypnotherapist. She has published several articles and participated on TV and radio shows. Following her souls path, she ended up on the TV shows The Sixth Sense (Jakten på den 6. sans/TVNorge 2010) and Farmen TV2/2019