Book Jannecke to sing for your next event!
Are you looking for a singer for your next event?
Jannecke has extensive experience with performing at various events for private companies and for businesses, as well as for private weddings and funerals.
She has a variety of songs on her repertoire within the genres of big band music tunes, musicals, shows and pop.
Mini concerts
One Touch of Venus
In collaboration with pianist Peter Kragstad Jannecke also offers excerpts from her former Kurt Weill Concert called "One Touch of Venus, a journey through Kurt Weill´s work". The concert was originally performed at "Herr Nilsen" in 2011 in Oslo and later at Northern Lights Festival in 2012. (3-5 songs by agreement).
Watch clip from the concert at The Northern Lights festival.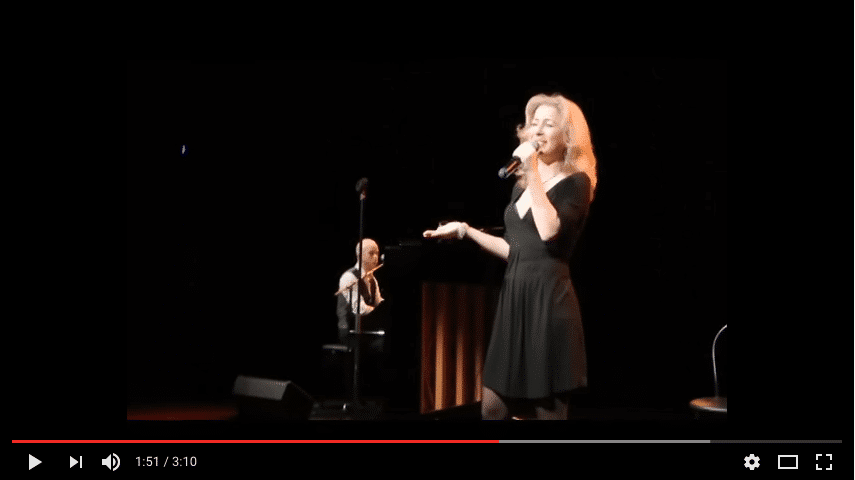 The Three Divas
Jannecke also offer excerpts from a concert in the making with songs from Judy Garland, Marlene Dietrich and Piaf. (3-5 songs by agreement).
To book Jannecke to sing at your next event, please fill out the form below.