with Marianne Williamson
Have you heard of Marianne Williamson? Marianne is an internationally acclaimed lecturer, activist, and bestselling author and a huge advocate for LOVE. She is one of my role models and I deeply admire her work and her spiritual teachings. 
Do you find yourself holding back from truly loving yourself and others?
In many ways we live in a culture in which the forces of fear and polarization constantly swirl around us and the natural reaction is to shut down, defend, and protect ourselves.
Can you recognize yourself in that?
Sometimes love can feel too vulnerable to deeply express. And the consequence of that, Marianne says, is that we don't shine the way we're meant to.
January 11th 2020 Marianne is having a free video event.
In the webinar Marianne will lay out the key principles for living AS love. She'll reveal how she practices love personally and with others, even in heated national arenas.
This is what Marianne is promising to help you with in the free video event:
Going beyond seeing love as a feeling — to understanding how it's an operating principle that can guide every one of your decisions
Understanding how to incorporate fierce, passionate, and intense forms of love into your body so that you're never held back by a lightweight view of what love truly is
Receiving transformational insights into how to dispel fear in your life so you can act in bold service of your highest commitments
Learning key principles to shift your intimate relationships out of negative spirals and into authentic love
Getting actionable insight from the Course in Miracles about how to see and embrace the miraculous in a way that brings more blessings into your life
Receiving a powerful prayer practice that empowers you to live your true purpose
You can register for free here for Awakening to a Miraculous Life of Love: Keys to Dissolving Fear & Living Your Soul's Purpose.
Please enjoy!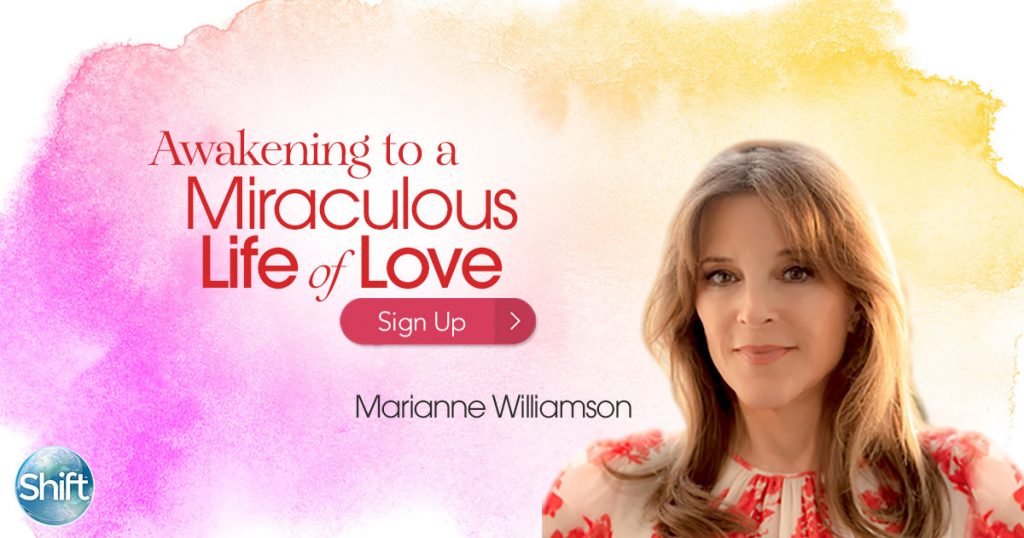 Set intentions for your future and step into your new bright self.
Wisdom From North AS is an affiliate of The Shift Network.